Every time we suggest a beautiful bedroom full of plants, we received some worried comments from people who believe that sleeping in a bedroom with plants is not healthy. We do not agree with them and here's why: plants breathe like humans, emitting carbon dioxide at night as an inverse response to photosynthesis and converting carbon dioxide into oxygen during the day. Carbon dioxide and carbon monoxide are often confused. The names sound the same, both are colorless and odorless gases, and in high concentrations, both can be deadly. In small amounts, carbon dioxide is relatively harmless, while carbon monoxide is extremely dangerous. Maybe that's where the confusion comes from?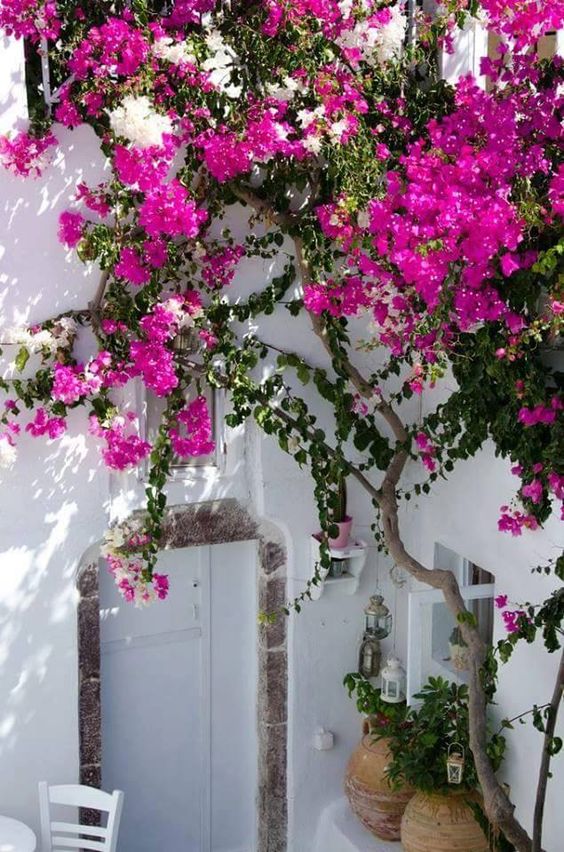 It is good to know that the amount of CO2 produced by most plants at night is much lower than that of humans and pets. It could even be said that sleeping with someone in the same room or bed is less healthy (in terms of oxygen) than sleeping in a bedroom full of plants.
The benefits of plants in the home in general and in a particular bedroom are innumerable. They make a room look livelier and the bedside table brighter. As you know, if you read our #urbanjunglebook it is that the plants help to purify the air, by filtering indoor air pollutants such as formaldehyde, trichlorethylene, xylene, toluene and benzene. Also, taking care of your plants can help you relax after a busy day. There are even studies that show that simply touching the leaf of a plant for 2 minutes reduces stress levels! For a healthy climate, do not count only on plants: regular ventilation, fresh bedding, a comfortable mattress and good pillows and an extra blanket if necessary, help you sleep better and improve your overall well-being.